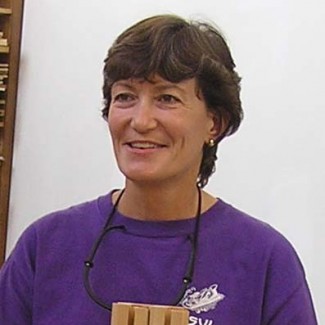 Shaun, a graduate of Northern Illinois University, taught in the Chicago Public Schools for eight years. Tired of that, she quit to compete on the U.S Kendo team. She worked for two years as a photographer. After that she spent about five years as a restaurant manager. She saved her money so she could quit her job and complete a one year unpaid apprenticeship at The Chicago Bauhaus Academy. Upon the death of the founder, Berthold Schwaiger, she cashed in her retirement, emptied her savings account and opened The Chicago School of Woodworking with her business partner Mark Hamester.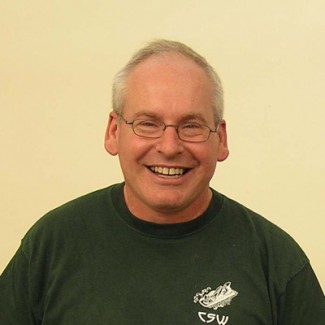 Mark, a graduate of the University of Illinois at Chicago, served for 23 years in the United States Marine Corps where he held a variety of instructional billets. Following his retirement from the Marine Corps, Mark taught basic woodworking at the Chicago Bauhaus Academy.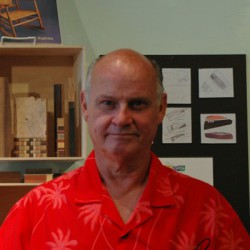 Larry Anderson
When I was in High School I bought my first table saw and began making small jewelry boxes and other small wood items. I bought a larger table saw after I graduated from High School. My wife and I bought an old house in Lake Zurich, Illinois and my tools soon became very handy. We remodeled the house and sold it for a profit after living there for 7 years. We built a brand new house on the next block. Once again, my tools came in handy. I built the garage large enough to hold most of my equipment. In 1987 we went to the Madison Art Fair in Wisconsin. I saw a woodworker making wooden boxes. At this point, I knew I had the skills to design and build my own wooden boxes. I bought some exotic woods and tried making small boxes. They did not turn out very well, so I burned them in our fireplace. In spite of this, I went ahead and bought walnut and maple and tried again. This time, I was satisfied with the results of my design and creativity. I started doing mostly elliptical shaped bottoms with sculptured tops. My first art fair was in Chicago near Water Tower Place. A Scandinavian Airlines pilot stopped and examined one of my boxes and purchased it. I was delighted. Since then, I have made and sold over 2000 boxes. I mainly sell them at high-end craft stores throughout the United States. I have been published in a book called "The Art of The Band Saw" written by Mark Duginske.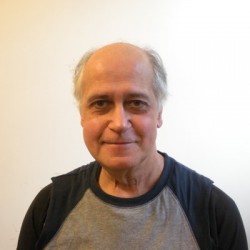 Nick Artemakis
Nick Artemakis has been building custom speakers for over 40 years. A woodworker and hopeless audio electronics tinkerer, he established Electric Woods in 1986 in the Ravenswood neighborhood of Chicago.
A somewhat "eclectic" woodshop, Electric Woods has offered a wide range of quality custom cabinetry, furniture, finishing, and furniture repair, but always specializing in custom speakers and entertainment centers.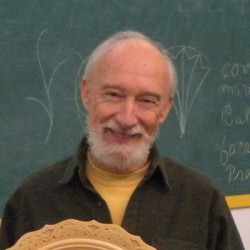 Wayne Barton
Wayne Barton is a professional woodcarver living in Park Ridge, Illinois. His interest in woodcarving first kindled at the age of five by his Norwegian grandfather, and he has had a love for woodcarving all his life.
Mr. Barton took his formal training in the woodcarving center of Brienz, Switzerland, and his carvings can be found in private collections in Europe, Asia and North America. He is the only American to have his chip carvings in special exposition at the Swiss National Museum in Zurich, Switzerland. For the past 22 years he has been a columnist for Chip Chats, Fine Woodworking, Woodcarving Illustrated, and other magazines.  He has written five popular books on woodcarving and has made a number of appearances on The American Woodshop with Scott Phillips and The Woodwright Shop with Roy Underhill.
As a child growing up in Maywood, Illinois, I was always fascinated with woodworking. I would make small items with very basic hand tools. When I was going off to college a neighbor, who had a small shop in his basement, helped me make a set of speaker cabinets that I could take to school. This really got me hooked on working with wood. After graduating from Lake Forest College, I was hired by IBM and spent the next 40 years working as a Systems Engineer, Communications Support Rep, and Software Developer. During this time, I was moving around the country and finally settled in Raleigh North Carolina. When it was time to retire from IBM, I decided it was time to pursue my dream of woodworking. I took some money and outfitted a second two car garage, on my property, with a very nice set of shop tools and started a custom wood working business. It was there, over the next fifteen years, that I honed my woodworking skills. I started by making outdoor furniture, and migrated to installing hardwood floors, custom interior trim, and finally custom cabinets. I have built many kitchens, entertainment centers, mantels, bench seats and custom built-ins for customers, remodeling contractors and new construction builders. The last two years, before moving back to Chicago, I taught Cabinet Making at place called the TechShop in Raleigh. While there, I also learned how to use a CNC router to make cabinet parts and carvings. I am very happy to be back in Chicago and I look forward to working with our current and future students.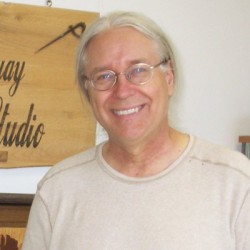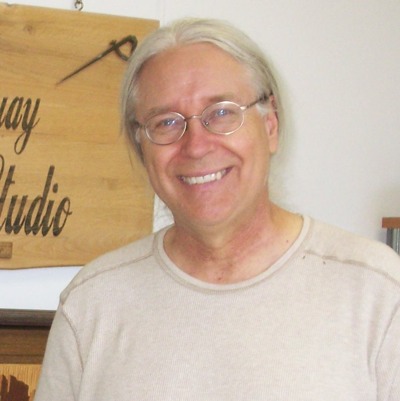 Clint Stevens
Clint Stevens is a woodturner who has had a passion for wood since before graduating Utah State University. After a career in engineering, he opened a woodturning studio and gallery in Chicago's Edgewater neighborhood where he tackles architectural and artistic woodturning projects. Over the years Clint has benefited from regular studies with woodturners from around the world.  He has years of experience teaching woodturners in safe low stress environments where his students learn the joy of the lathe. Clint is an active member of the American Association of Woodturners and the Chicago Woodturners.
Mike Tipp
Mike Tipp is an award winning scroll saw craftsman and artist whose work is admired and appreciated wherever it is shown. Although he has had a lifelong interest in woodworking, he first started scrolling about ten years ago after seeing a scroll saw demo at a home center. Now he can be found most weekends and evenings in his home workshop "making sawdust" on one of his two scroll saws. Currently president of the Chicagoland Scrollers chapter of the Scrollsaw Association of the World (S.A.W.) the title he is proudest of is "Grandpa", but only when so named by his four direct and six exchange grandchildren, offspring of Japanese exchange students he and his wife hosted in the seventies and eighties. Mike is thankful to his wife, Karen, for supporting his woodworking and to his dog, Beau, for teaching him about love in its purest form.
Queenie
Queenie has been working at the Chicago School of Woodworking for ten years now. Shaun adopted her from PAWS when she was 9 months old. Her perceived duties include serving as a canine alarm clock for Shaun and defending the shop from every dog that walks past her door. Queenie also provides dog therapy for those times when you should have measured twice. She likes long walks and belly rubs.