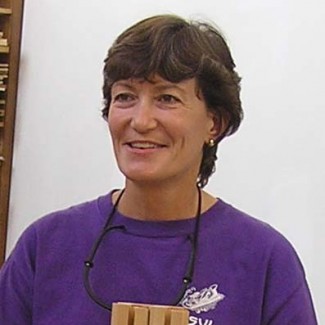 Shaun Devine
Shaun, a graduate of NIU, taught in CPS for eight years, competed on the U.S Kendo team, was a photographer for 2 years, and spent five years as a restaurant manager. She saved her money so she could quit her job and complete a one year unpaid apprenticeship at The Chicago Bauhaus Academy. Upon the death of the founder, she cashed in her retirement, emptied her savings account and opened The Chicago School of Woodworking with her business partner Mark Hamester. She has overseen the construction of thousands of tables as the instructor of the 102 and 103 classes for 14 years.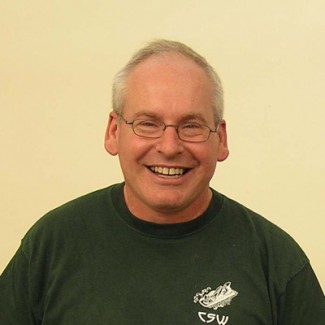 Mark Hamester
The Chicago School of Woodworking mourns the loss of their co-founder and long-time 101 instructor. Mark's battle with brain cancer ended on January 7, 2020.
Guest Instructors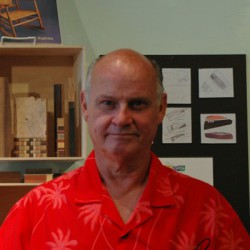 Larry Anderson
While in High School, I bought my first table saw and began making small jewelry boxes. In 1987 we went to the Madison Art Fair in Wisconsin where I saw a woodworker making wooden boxes. At this point, I knew I had the skills to design and build my own wooden boxes. I bought some exotic woods and tried making small boxes. They did not turn out very well, so I burned them in our fireplace. In spite of this, I went ahead and bought walnut and maple and tried again. This time, I was satisfied with the results of my design and creativity. I started doing mostly elliptical shaped bottoms with sculptured tops. My first art fair was in Chicago near Water Tower Place. A Scandinavian Airlines pilot stopped and examined one of my boxes and purchased it. I was delighted. Since then, I have made and sold over 2000 boxes. I mainly sell them at high-end craft stores throughout the United States. I have been published in a book called "The Art of The Band Saw" written by Mark Duginske.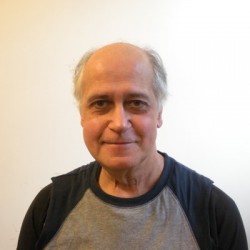 Nick Artemakis
Nick Artemakis has been building custom speakers for over 40 years. A woodworker and hopeless audio electronics tinkerer, he established Electric Woods in 1986 in the Ravenswood neighborhood of Chicago.
A somewhat "eclectic" woodshop, Electric Woods has offered a wide range of quality custom cabinetry, furniture, finishing, and furniture repair, but always specializing in custom speakers and entertainment centers.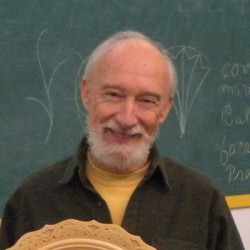 Wayne Barton
(Wayne is currently enjoying his well deserved retirement.)
Wayne Barton is a professional woodcarver living in Park Ridge, Illinois. His interest in woodcarving first kindled at the age of five by his Norwegian grandfather, and he has had a love for woodcarving all his life.
Mr. Barton took his formal training in the woodcarving center of Brienz, Switzerland, and his carvings can be found in private collections in Europe, Asia and North America. He is the only American to have his chip carvings in special exposition at the Swiss National Museum in Zurich, Switzerland. For the past 22 years he has been a columnist for Chip Chats, Fine Woodworking, Woodcarving Illustrated, and other magazines. He has written five popular books on woodcarving and has made a number of appearances on The American Woodshop with Scott Phillips and The Woodwright Shop with Roy Underhill.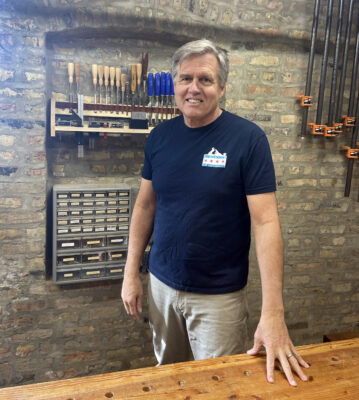 Paul Davis
Paul has made furniture all of his life, in the sort of obsession that ends up spilling furniture out of your own house into the houses of friends, children, and random strangers. The furniture making was always an avocation, while food and shelter came from various vocations like software engineer and financial officer. What the vocations had in common was a perfect lack of tangible outcome. In the evenings and on weekends, the antidote was making real furniture that would be used in real homes. Over many years of making things out of wood, Paul learned the craft by trial and error—the school of fixing one's own mistakes. Now, teaching others, he takes delight in the pleasure students feel when they pick up a piece of wood, form a joint with saw and chisel, and discover that it fits.
Sarah Dugan
Sarah has always enjoyed making things and working with her hands. After leaving laboratory research, she needed another outlet and began as a student at the school in 2008. She was hooked and started working on independent projects immediately after completion of the classes. Since then she has continued to take classes to improve and expand her woodworking skills. She has been teaching the 101 class since the spring of 2018 and has enjoyed rediscovering a love of hand tools. In addition to woodworking, Sarah loves to play in the woods and to dig in the garden.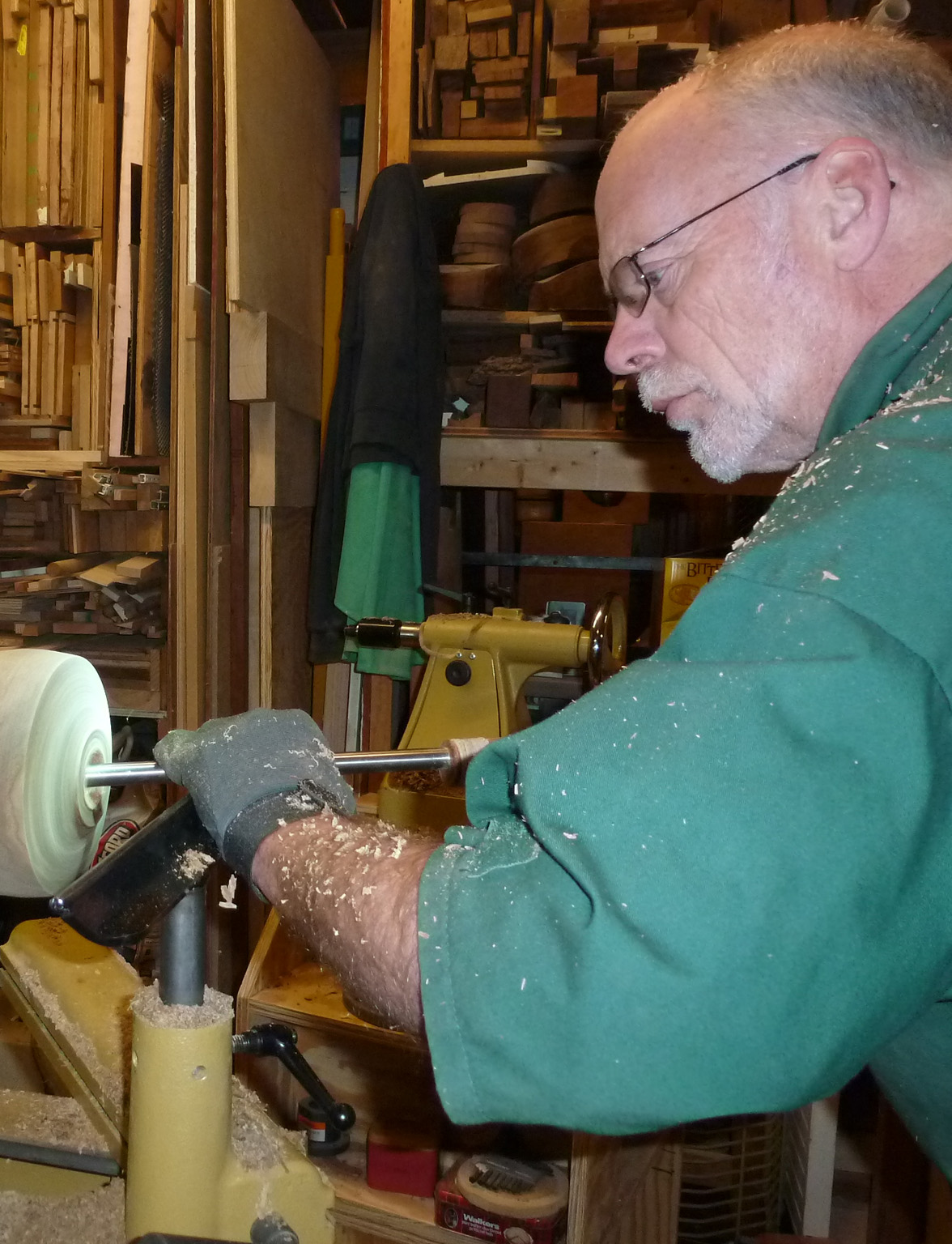 Andy Kuby
Andy Kuby is an architect and real estate consultant who has always been involved in carpentry, woodworking, woodturning and construction. In the 1980's he contributed to the renaissance of the New York real estate market as residential architect and personally renovating a 100 year old brownstone for his own use. Four gut renovations in two states followed, all with his family in residence. Beds, tables and cabinets were all fabricated as required. Mr. Kuby is a member of the American Association of Woodturners, the Chicago Woodturners, an occasional demonstrator, part time instructor and mentor.
He is still working on his 10,000 hours but making progress.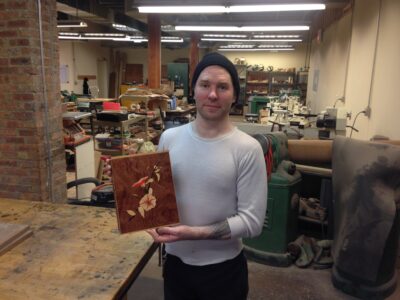 Graham McLachlan
Graham McLachlan is a former student at CSW, having started classes there in 2012. He was taken in immediately by woodworking and enrolled in virtually every class. After years of honing skills on independent projects, Graham began to teach Woodworking 101 and Woodturning.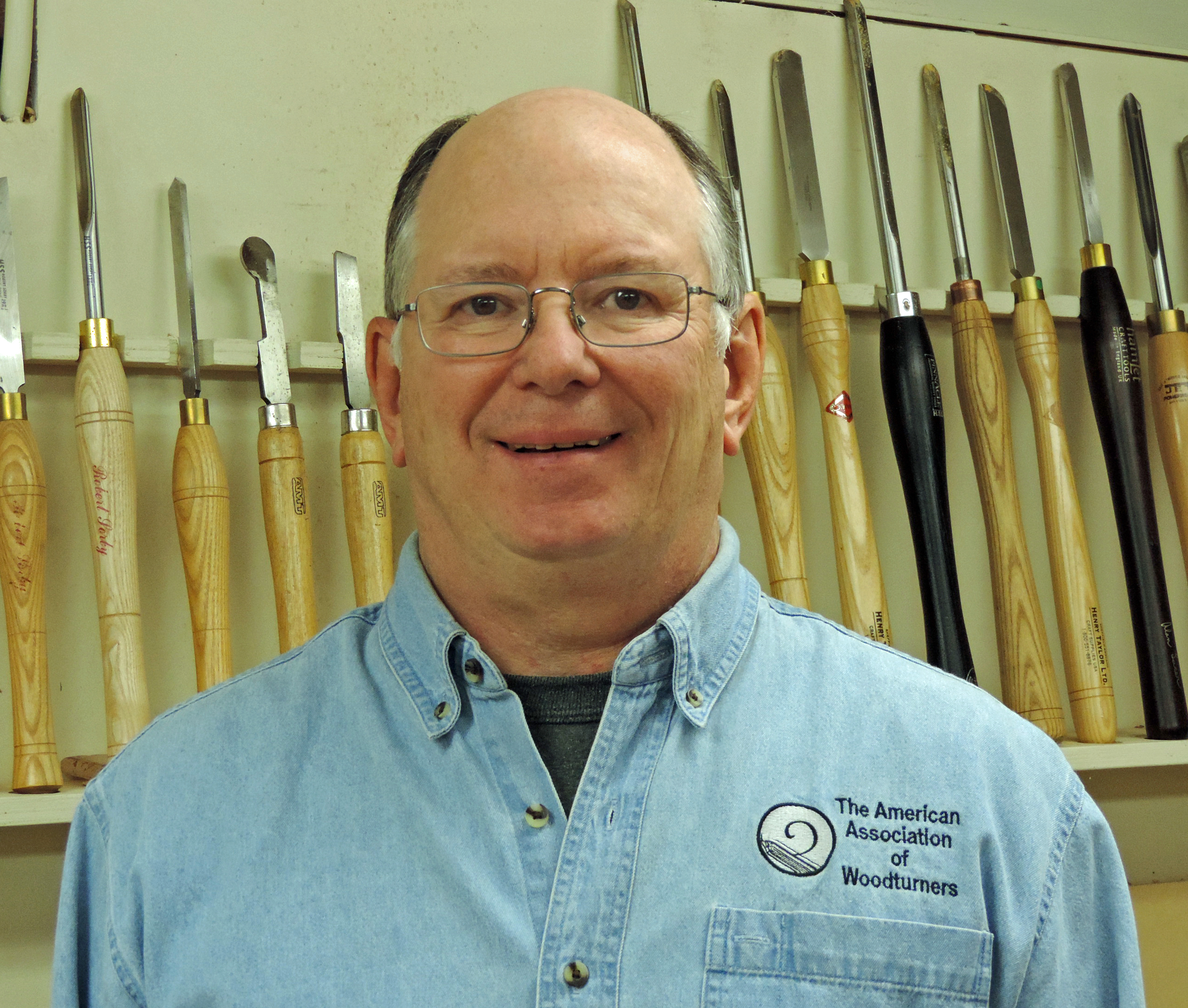 Al Miotke
Working with wood has been a lifelong pursuit which started at a very young age when my Dad, who owned a custom cabinet business, handed me a broom and said "sweep"! After this beginning, I learned to appreciate the beauty and flexibility of wood as a design medium while I learned the fundamentals of cabinet construction and safely using woodworking tools. This interest in woodworking continued into adulthood with a focus on furniture design as a part time passion while I paid the bills as an engineering manager. After over 30 years of making furniture and cabinets as a past-time, I discovered woodturning in 2006 and l have never looked back. Combining my interest in precision woodworking and a newly found passion for woodturning created a perfect storm that resulted in my fascination with segmented design. I am currently the president of an international association called the Segmented Woodturners where we strive to advance the art and craft of segmenting.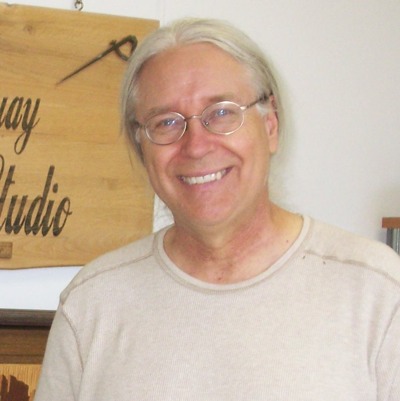 Clint Stevens
Clint Stevens is a woodturner who has had a passion for wood since before graduating Utah State University. After a career in engineering he opened a woodturning studio and gallery in Chicago's Edgewater neighborhood where he tackles architectural and artistic woodturning projects. Over the years Clint Stevens has benefited from regular studies with woodturners from around the world. He has years of experience teaching woodturners in safe low stress environments where his students learn the joy of the lathe. Clint is an active member of the American Association of Woodturners and the Chicago Woodturners.
Jeff Zimmerman
Queenie
The Chicago School of Woodworking mourns the loss of the best shop dog ever.
Queenie "worked" at the Chicago School of Woodworking for about 13 years. Shaun adopted her from PAWS when she was 9 months old. Her perceived duties include serving as a canine alarm clock for Shaun and defending the shop from every dog that walks past her door. Queenie also provides dog therapy for those times when you should have measured twice. She likes long walks and belly rubs.
Let's Get Started!