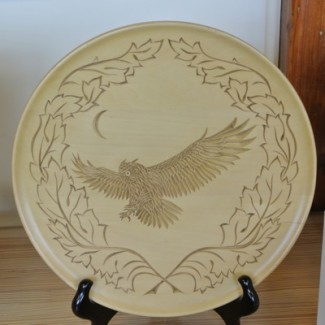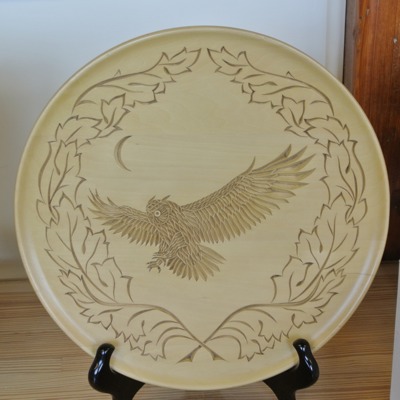 Length: Weekend
Price: $250.00
Prerequisite: CSW 131
Saturday and Sunday, October 26 and 27, 2019, 9 am-4 pm (Closed)
Advanced Chip Carving takes Chip Carving to the next level. In this two day seminar you will not only be working on a more intricate project but will also learn about design.
Guest instructor, Wayne Barton, joins the Chicago School of Woodworking to bring us this special opportunity. The essence of chip carving is simplicity and versatility. It is a decorative style of carving quickly and is easily learned. Simple in tool use and execution; versatile in design possibilities, application, and beauty; its name is derived from the carving process rather than the end product as in character carving or bird carving. In chip carving, precise cuts are incised into the wood forming chips of various geometric shape, size, and proportion.
Wayne Barton is the preeminent American Chip Carver. Considered a master, he has won both national and international awards and recognition for his work. He has appeared on The American Woodshop with Scott Phillips and The Woodwright Shop with Roy Underhill.
Students will be required to purchase tools and materials provided by Wayne Barton or acquire them prior to the class. Prices can be found on his website www.chipcarving.com
Bring a notebook, and pencil.
You can bring a lunch, or eat out.