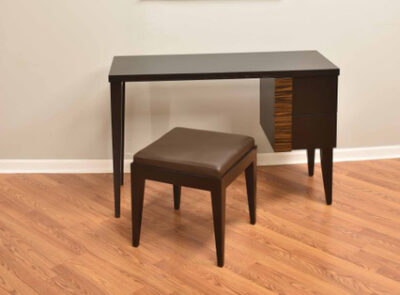 Length: 9 weeks
Price: $495
Prerequisite: 103
Design Drawings and planning for the design build experience.
In this class, you will learn to create Orthographic drawings including cross sections, along with cut lists and procedure lists.
You will learn how to conceive of your design and plan how to make your piece of furniture before going into the woodshop to make your pieces.
This process takes time; however, you will make up for the time spent by having a clear path in the creations of your pieces when you actually make you pieces. It takes the guess work out of the making process by being organized and truly ready to make.
This is an advanced class after completing the first three courses as a pre-requisite.
The skills gained in this class will serve you well as you continue your studies as a furniture designer and maker.
Wednesdays 6:30 – 9:00pm
January 10 – March 6, 2024