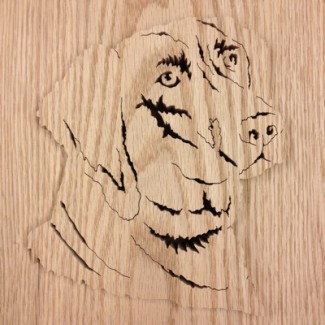 Length: 9 Weeks  |  Price: $475.00  |  Prerequisite: None
Thursdays, 12:00-2:30 pm, or 6:30-9:00 pm,  March 21 – May 16, 2019.
This is an intensive nine week course in the use of the scroll saw. Students begin by learning about the parts and features of the scroll saw, how to prepare a pattern, the various blades available and how to select the appropriate blade for the task, and the techniques involved in making the cuts. Students will then progress to silhouette cutting, making puzzles, fret work, stack cutting, compound or three dimensional cutting, compound fret work, base relief cutting and doing inlays with the scroll saw.
This 9-week course that teaches you all the fundamentals necessary to launch yourself into an enjoyable and rewarding hobby.