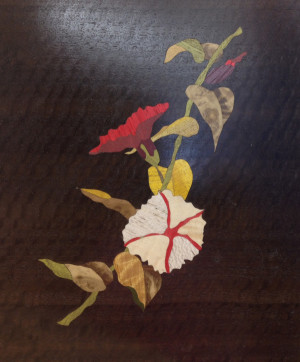 Length: 5 Weeks
Price: $335.00
Prerequisite: None
In marquetry, a scroll saw is used to cut veneers which are then assembled to form a picture or design and applied to a surface. It can be framed or incorporated into furniture. Guest instructor, Betsy Pepper, will teach you to utilize the grain, figure and color of various wood veneers to form images in wood. You will learn to layout, trace, cut, tape, glue and press your design. Repairing common mistakes will be covered and you can experiment with "sand shading".
You will need to purchase some tools and materials listed below.
Dates: July 10, 17, 24, 31, and August 14.